Today, internet users are more exposed than ever to cyberviolence and its consequences. Shopping sites, media, institutions, internet users… Anyone could be a victim of hurtful language in online interactions.
The Respect Zone label aims to support all internet users and key players — businesses as well as individuals — who choose to take responsibility. Signing the Respect Zone Charter and using the label in public spaces both on- and off-line allows us to promote respect.
The Respect Zone association guides key figures in the digital commmunity to help improve the online atmosphere and allow for a better freedom of expression.
On the internet, insults and harassment between users are used more freely and have become common. The Respect Zone label is an innovative tool to counter cyber violence in a positive manner.
Adopting our Respect Zone label shows that your online space is a zone of respect.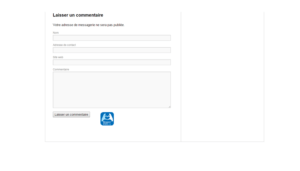 FOR NON-VIOLENT COMMUNICATION
Because the internet should remain a free and non-violent space for communication, we all share the responsibility to set an example of online respect. Making the internet a true "Respect Zone" means we need to react forcefully against hateful content polluting our online spaces.
DENOUNCING VIOLENCE : We emphatically denounce the different forms of violence found on the internet, notably on social media (insults, threats, exclusion, harassment, discrimination).
FIGHTING ALL DISCRIMINATION : With our actions, we oppose all discrimination and hateful messages on the internet (antisemitism, racism, xenophobia, sexism, homophobia).
EVERYONE'S RESPONSIBILITY : Because the Internet is not a free space without rules or justice, we call for self-regulation of our online interactions between internet users by making it everyone's responsibility and raising awareness.
ACT NOW : We wish that everyone knew about this problem right now! Cyber violence has never been as prominent as it is today. This is why we want to build, as quickly as possible, the foundation for a tolerant, peaceful, and respectful internet, together.
PROTESTING AGAINST CYBERVIOLENCE
| | | | |
| --- | --- | --- | --- |
| | | | |
| 40% OF FRENCH STUDENTS aged 11-18 say that they have been victims of cyberviolence at least once during the school year (via texts, social media…) | 12% OF THEM have been victims of impersonation on the internet, and 6% say they have been purposefully attacked on the internet. | 10,000 REPORTS of xenophobic content were received by the French National Police in 2012 via their site: internet-signalement.gouv.net. | 51% OF LGBT-PHOBIA CASES take place on the internet. |