TOOLS FOR INTERNET USERS: SELF-MODERATION AND REPORTING
The label is a self-moderation tool to prevent cyber violence and encourage freedom of expression. By displaying the label, you positively affirm your commitment to online dignity and respect.
Respect Zone has notably developed anti-insult shields (Chrome or WordPress extension) which protect internet users from insults. Any internet user or social media member can certify their profile picture free of charge, in different ways and in the colours of respect. This allows users to be respected and facilitate their capacity to moderate digital spaces. Internet users can take the Respect Zone Moderator Certificate to be trained to identify hate and harassment, and develop moderation practices using the Respect Zone referrer.
The community of internet users that use Respect Zone tools also have the possibility of getting help from Respect Zone in order to report illicit content in a civil manner to the appropriate platforms, webmasters and authorities.
 TOOLS FOR WEBMASTERS
The Respect Zone label allows you to display respect on sites, pages, social media accounts, welcome pages, badges/tags on profile pictures (Our Facebook application is available on the Respect Zone and the image tagger is on the Respect Zone site).
Editors (those who manage content or manage a digital space) are encouraged to place the label near the "submit" button in the comment section (see 3. Tools for moderators) and to take the Respect Zone Moderator Certificate.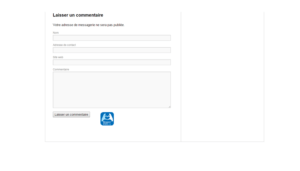 Editors are encouraged to use the "Unicorns vs. Haters" anti-insult shield to ridicule the hatred of "haters" and "trolls" (these extensions are available on platforms including Chrome, in receiving mode, WordPress, to protect blogs and comment forums, and Firefox).
Respect Zone also helps webmasters to report illicit content which violates the Respect Zone Charter.
 TOOLS FOR MODERATORS
Help managing interactive pages for moderators and social media account holders
For interactive pages open to comments, you can place the "send/leave a comment" button at the bottom right of the page. This allows time for the author to reflect before posting content. Moderating with Respect Zone means refusing to let hate invade your page and react accordingly with a critical approach. Moderators and their employers are encouraged to demonstrate their qualifications, their know-how and their sense of responsibilities by taking the Respect Zone Moderator Certificate (Pro).
 TOOLS FOR SCHOOLS/LOCAL COMMUNITIES/COMPANIES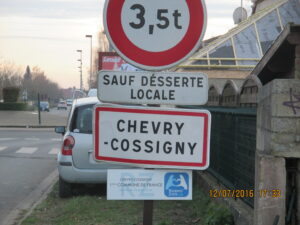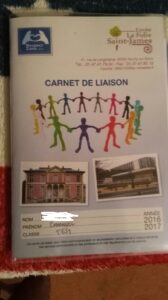 Show respect and fight against cyber violence, particularly in a school or professional environment, online or off. Respect Zone is developing techniques for raising awareness of self-moderation and online self-defence. Displaying the colours of respect allows you to encourage everyone to respect the Charter in all your online or physical spaces. One of Respect Zone's proposals is to organise the profession of online moderators by giving them a voice, tools for representation, and delivering adequate certification.
HOW THE LABEL WORKS AND CURES FOR ABUSE
Displaying the label is a choice and a commitment to responsibility. Displaying the label whilst violating the charter is in definition against the charter. This is not acceptable. In the same way, the negligent or abusive use of the label is not authorised as it is an infraction of the Respect Zone Charter which gives its signatories a responsibility. Displaying the label is a responsibility: to ensure the Charter is respected. Displaying the label is an ethical commitment to vigilance, to moderation and the Respect Zone Charter. The Respect Zone label is offered by the Respect Zone association. Respect Zone™ is a registered trademark of the association. Self-moderation is freely available to everyone (except for companies and organisations, which are asked to make an annual contribution to the association) for as long as the charter (translated into numerous languages) is respected by the bearer. The bearer of the label should take into account the context of each situation and should be at least vigilant, moderated and moderating if faced with an excess of hate on the digital space they manage. Displaying the label without respecting the charter means the transgressor risks losing this responsibility and may involve letters of formal notice and legal action. If in doubt, internet users can submit a question about the interpretation of the Charter to Respect Zone and its ambassadors.
A SHORT FILM TO RAISE AWARENESS AND FIGHT AGAINST SCHOOL BULLYING
Delphine Seignon directed the short film "I'm in danger" for Respect Zone. This video can help to raise awareness amongst young people to violent actions that can be committed on and off line.
You can watch the short film on YouTube: https://youtu.be/cjJ89718JnM